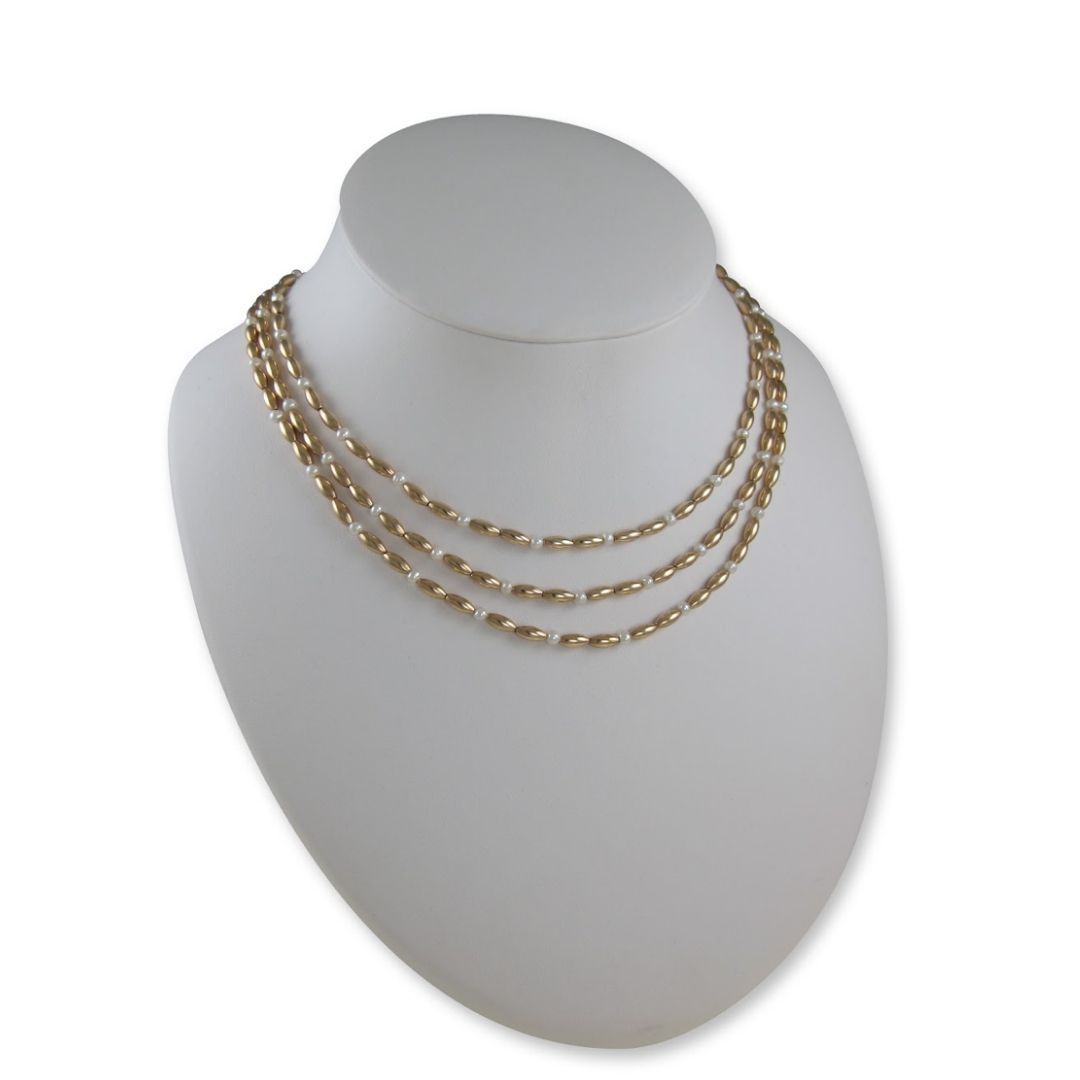 What is the history of these beautiful beads and the incredible pieces of jewelry they create? And what significance do they have for Charleston? 
You may have spotted beautiful long strands of necklaces and bracelets coming back into fashion here in Charleston that are made with long cylindrical beads that look like grains of rice. They are beautiful and elegant pieces, and we have been creating these beautiful pieces proudly as a part of our collection that celebrates Charleston history – but what significance do they have for our beautiful city and why are they coming back into fashion now?
If you and your family have been longtime residents of Charleston for many generations, you will understand the significance and power that rice has had on the Lowcountry. You might not be surprised to learn that rice wasn't always found in the United States. Rice first came to the United States in 1694 when a ship sailing from Madagascar was blown off course by a huge storm. The ship landed in Charleston to recover and receive repairs. The locals were so kind and generous to the crew that the Captain wanted to express his thanks. He then gave the governor of the colony a handful of rice grains. From this small gift came one of the biggest exports Charleston would ever have.
Before the arrival of this incredible crop, Charleston's agricultural beginnings were very humble. Rice changed all of that. Once farmers discovered how to grow and harvest the small grains, they also discovered that the wet marshlands were the perfect place to grow tons and tons of this important commodity, and the rice boom began putting Charleston on the map. Rice helped establish an important cultural center in Charleston and in the United States. Ever since that one fateful storm that literally blew the crop into the hands of early Charleston farmers, its agricultural and trading power was never the same. Rice put Charleston on the map and has kept it there for hundreds of years.
Many years later, a popular trend was first seen in flapper style necklaces made of beautiful strands of long cylindrical beads. They could be worn long or wrapped around your neck or wrists. The beads and necklaces were once collected and passed down from mother to daughter. The beautiful necklaces got their nickname because of the beads that made up the whole of the necklace and bracelet. They had a pinched cylindrical shape and looked like grains of rice. Women local to Charleston who understood the impact and importance rice had on their city started to call them "Charleston Rice Beads". The glory of this crop had created the beautiful city they knew then and what we know today.
Antique jewelry and its styles have been slowly coming back into style over the last ten years or so, and so came the rise of the Charleston Rice Beads. These beautiful necklaces are coming back into fashion now, with many young women flocking back to this antique style that they remember their grandmother's wearing. And who will now leave their own Charleston Rice Bead Necklaces to their own daughters and granddaughters.
Make sure you visit our website and view our graceful nod to this beautiful history with our own Charleston Rice Bead jewelry. These stunning pieces of jewelry add a touch of sleek elegance, beauty, and southern style to any outfit. Wear them with pride in remembrance of what made this beautiful city so elegant, and for the history of how it brought women together for generations and will continue to do so for years to come.